The Wedding Photographers in Kolkata You've Been Waiting For
It's crucial to find professionals who can beautifully capture the essence and emotions of your marriage ceremony in this city of Joy, Kolkata. I put my heart and soul into capturing your love so that you can cherish photos that bring back the memories of that day and evoke the same emotions you felt. I focus on capturing genuine, non-staged moments to ensure authenticity in every shot
More than 1000 satisfied Clients Trust Sudipto Kar Photography
Creating Lifelong Wedding Memories in Kolkata
Your wedding day holds a place, in your heart as it becomes one of the cherished memories of your life. If you are planning to have a wedding ceremony in Kolkata it's crucial to find a photographer who can artistically capture all those moments and emotions on your big day. Kolkata boasts photographers so the key is to choose someone who aligns with your style and fits within your budget.
In today's world, honesty and reliability are valued qualities when selecting a photographer. This is particularly true for wedding photography because once those moments are captured there's no going. If the photographs turn out great it's wonderful. However, if they fall short it becomes a loss, for you. Drawing from my experience these factors hold importance when deciding on a photographer.
Meet Kolkata wedding Photographer!
Sudipto Kar
Hey there! I'm Sudipto. I was born and brought up in Calcutta, the city of life in India. I've been fortunate enough to be a wedding photographer, in my hometown for than 18 years. During that time, I've witnessed heartfelt moments shared between partners, families, and friends. What truly excites me is capturing the mix of nerves and excitement as the groom eagerly awaits his bride the energy during their dance and those tender glances that speak volumes about their deep connection.

At each wedding I photograph my main goal is to document the love story of the couple. To achieve this, I take the time to get to know them beforehand so that I can incorporate touches that reflect their personalities and style into the photographs. Enough some of my shots often come from those unplanned instances. Like a grandmother lending a helping hand during preparations or an exuberant flower girl showing off her dance moves.

I've had the opportunity to shoot weddings in locations. From palaces and serene beaches to enchanting gardens and modern venues. However, for me it's never about the grandeur of the setting. My focus has always been on capturing connections. The surroundings merely serve as a backdrop, for showcasing the magic of relationships.

Weddings symbolize a milestone where families and communities unite in celebration. It's truly an honour for me to capture these beginnings in a way that allows couples and their loved ones to cherish those memories for years to come.
1
First decide on the photographic style you envision for your celebrations.
Before you start researching Kolkata wedding photographers it's important to determine the type of style you have, in mind for your celebrations.
Take a moment to consider the following options:-
Photojournalistic Style –This approach captures moments as they unfold providing a documentary style feel.
Portrait Style – If you prefer posed photographs that focus on people and their expressions this style might be ideal for you.
Fine Art Style – With a focus on composition this style often incorporates white photography to add an artistic touch.
Mix of Styles –Many photographers offer a combination of styles, blending elements of photojournalism, with portraits.
It's important to find a photographer who understands and can deliver the style you desire ensuring that your wedding album becomes a reflection of your dreams
2
Look for Extensive Wedding Photography Experience
Sudipto Kar Photography is widely recognized as one of the wedding photography studios, in Kolkata. With their wealth of experience, they have documented over 550 weddings across India.
A seasoned wedding photographer in Kolkata possesses expertise in capturing all the moments and emotions that unfold throughout the day. They understand how to position themselves to capture the groom's reaction when he sees his bride for the time capture the beautiful exchange of Subho Dristi and document the lively atmosphere during the Haldi ceremony, on the Wedding Morning
3
Bringing Out the Emotion in Your Kolkata Wedding
Invest in a Photographer Who Captures the Emotion
A talented wedding photographer has a knack, for maneuvering capturing genuine emotions, laughter and those fleeting moments that seem to slip away too quickly. They have an eye for spotting the joy shining through the brides' eyes and the tear, on her father's cheek as he gives her hand to her beloved partner.
Customizable Wedding Photography Packages
At Sudipto Kar Photography we provide a range of packages to meet the preferences and budgets of every couple. We offer both a package and a premium package. You can choose the one that suits your liking. Whether you're looking for a wedding photoshoot or comprehensive coverage of all your wedding events we have a package customized just for you.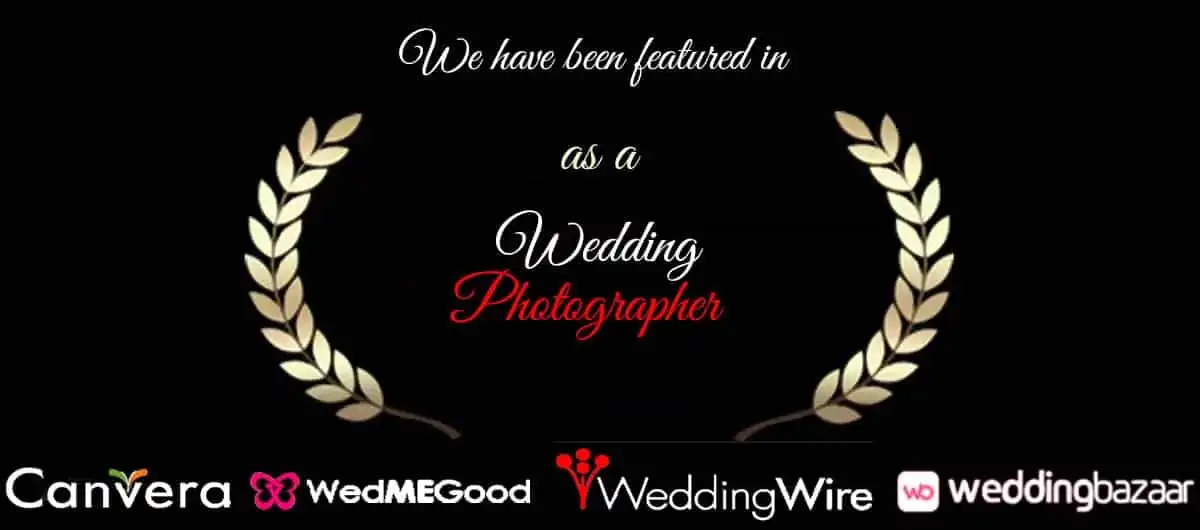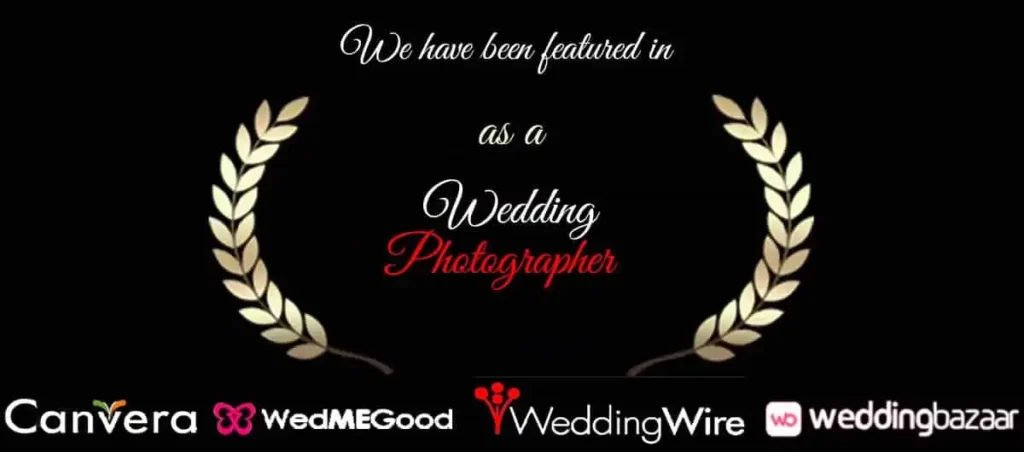 Glimpse of Our Photography
All
Wedding
You & I
Portrait
YOUR KOLKATA WEDDING STORY, CAPTURED PERFECTLY
BY SUDIPTO KAR
Why People love our photography.
Bringing Out the Emotion in Your Kolkata Wedding
Sudipto Kar: The Photographer To Immortalize Your Kolkata Wedding
Are you, in search of a wedding photographer in Kolkata? Sudipto Kars bold and artistic perspective has been capturing moments and transforming them into beautiful memories for more, than twenty years.

This incredible photographer has a talent, for capturing those unguarded moments that truly reflect the essence of your significant union. From the smiles to the tender gazes and heartfelt laughter Sudipto has a knack for capturing these details with authenticity. His unassuming documentary style allows him to blend into the background effortlessly capturing the flow of your events.

Then staging contrived poses Sucipto's approach is more, like storytelling. He creates scenes that beautifully depict your love story, infused with the spirit of Kolkata. If you're searching for a creative photographer who can authentically capture your wedding milestones Sudeep Kar is someone you can trust to preserve and cherish your memories.
LET'S PLAN YOUR PHOTOGRAPHY SESSION
Why Choose Sudipto Kar Photography?
Crafting an Artistic Vision
At Sudipto Kar Photography they understand the significance of tailoring their approach to match your preferences. Whether you lean towards a documentary photojournalism style or have a preference, for portraiture they will seamlessly adapt to your desired aesthetic.
Tailor Made Wedding Photography Packages
Their wedding photography packages are designed with flexibility in mind offering a range of options that can be customized to suit your needs. From budget choices to luxurious offerings, they ensure that every aspect is tailored to create the perfect package for you.
Renowned Wedding Photographers in Kolkata
Sudipto Kar Photography stands out as one of Kolkata's wedding photography studios renowned for their exceptional work. With a portfolio that includes documenting over 550 weddings across India, their wealth of experience sets them apart, from the rest.
Photography Services:
Documenting Life's Journey One Photo at a Time
Wedding Photography Service
It's essential to capture the beauty of your day through photographs. A skilled wedding photographer understands how to blend both posed and candid moments capturing the emotions and significance of each instant discreetly. Hiring a guarantee, a collection of traditional and innovative shots that will preserve the memories of your big event for a lifetime.
Pre-wedding Photography Service
Capture your love before the day, with a wedding photoshoot. An experienced photographer will recommend locations that perfectly capture your chemistry and connection. Through poses and lighting your unique personalities and style will be elegantly expressed. Adding a touch of variety, you can try out outfits, during the shoot. These pre wedding photos will serve as timeless engagement announcements save the dates wedding albums and cherished wall art pieces.
Candid Wedding Photography Services
Talented and thoughtful wedding photographers have a knack, for capturing those moments that happen in between the posed shots. The laughter, tears, intimate glances, heartfelt hugs and joyous dances. These genuine interactions truly convey the emotions of your day. Candid photos bring a narrative a sense of movement and an added layer of significance, to the wedding pictures. When you choose a professional you can trust them to authentically tell the beautiful story of your love through artistic and unposed photographs.
Maternity & Baby Photography Service
Capture the beauty of your pregnancy with a maternity photoshoot before your little one arrives. A compassionate photographer will guide you in posing to showcase your glowing bump. Once your baby is born, cherish their days by capturing creative newborn photos, snuggled in blankets, or cradled in their parent's hands. As your baby grows and their personality blossoms milestone sessions can capture those moments through interactions, tummy time and, with toys. Professional photography ensures that these fleeting moments are preserved for you to treasure forever.
Cinematic Videography Service
Cinematic wedding videographers use their artistic eye to craft your love story through video. Using dynamic camera movements, thoughtful framing, and elegant editing they'll spotlight significant moments with poignancy and grace. Rather than just document, they'll evoke the mood and emotions of your momentous day. Cinematic wedding videos become heartwarming heirlooms to reminisce through rich imagery and meaningful memories.
Traditional Photography Service
To capture timeless wedding photos skilled photographers, rely on poses. Carefully crafted lighting techniques. Bridal portraits beautifully showcase the elegance of your gown while arranging family members by generations helps narrate your story. The combination of posed shots, with the wedding party and candid moments effortlessly blend together. These classic wedding images do not commemorate this milestone but also pay homage to tradition while creating artistic and cherished new memories. Entrust a professional to document the beauty of your special day through their photography expertise.
Frequently Asked Questions
Latest Photography Blog Post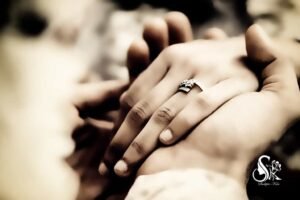 What are the reasons behind candid wedding photography? A wedding is a once-in-a-lifetime event requiring candid photography to capture moments of joy, sadness, and celebration with family and relatives. It is rich in rituals and traditions. Everyone wants to capture the beautiful moment when a bride and groom marry. One of the most expressive types…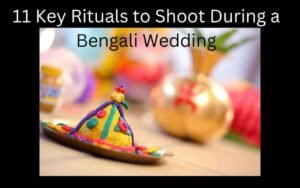 What are the 11 Key Rituals to Shoot During a Bengali Wedding? Weddings are happy times, and they're meant to be fun. But they can also be stressful and exhausting, especially if you must become more familiar with the culture and customs. A little knowledge goes a long way since you can avoid many problems…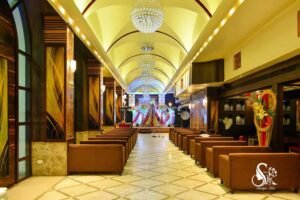 IS THERE A REQUIREMENT FOR PRE-WEDDING PHOTOS? Introduction Pre-wedding photography has become very popular in recent years. Couples are now eager to have beautiful photos taken of them before their big day. There are many reasons for this trend. First, pre-wedding photos are a great way to capture the excitement and joy of the engagement…
Email
sudiptopix@gmail.com
Address
7, Omda Raja Ln
Kolkata, W.B, India Pin:- 700015